Nice Place to Visit, but Wouldn't Want to Live There
I have loved almost every moment of my beach vacation! Many of you are probably ready to unfriend me on Facebook, Twitter, or Foursquare because of my obsessive need to inform you of my every move.  It's just that I LOVE the beach.  I really do.  That's really shocking, too, because I'm not normally an outdoor person.
I'm just about ready to pack up my house and migrate south.  But, there are a few things keeping me from doing that:
1.  My skin and hair are so, so dry after being at the beach a few days. I can't imagine what it'd be like if I lived here.  (As soon as I get home, I reach for my Silk Elements MegaSilk Intense Conditioning Mayonnaise.  If not, my hair feels like a Brillo pad!!)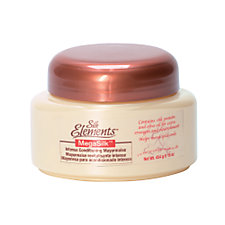 2.  Bathing suit tan lines are not cute.  At all.
3.  Waiting for 1-2 hours to get a table for dinner every night is insane.  I don't think I could ever get used to it.
4.  Wearing flip-flops everyday is torture on the heels.  (I ran across this post by Clutch Magazine to confirm it:  Thought Heels Were Bad?  See How Flip-Flops are Ruining Your Feet.)
5.  I'd never be able to hold down a steady job.  We were up early every morning and stayed out late every night.  However would I have time to work??
So, I guess the verdict is in.  The beach is a nice place to visit, but I wouldn't want to live there.  But, I am counting down the days until my July beach visit!!!